Are you ready for that beach vacation, but your hair could use some help? Don't worry, here at Winsome and Wisdom we've got you covered! In just 5 easy steps you can get hair to make even a mermaid jealous! Get ready to hit the beach and rock the boardwalk all in one day!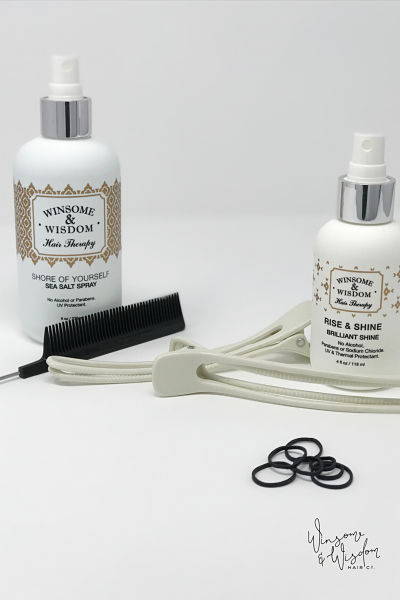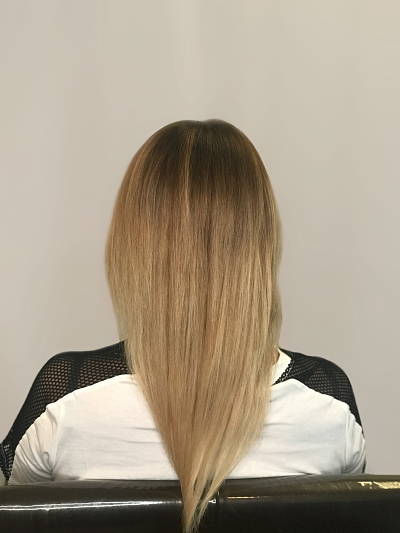 Start with damp or dry hair.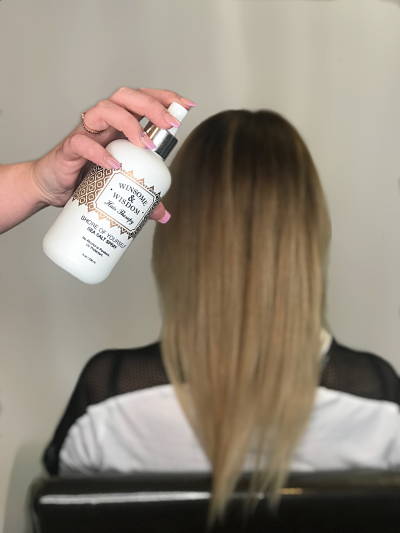 Mist hair with Shore of Yourself Sea Salt Spray. This will lock in moisture and help give you those coveted beachy waves.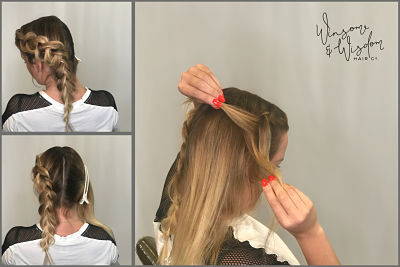 Part hair down the middle, or slightly to the side if center parts aren't your thing. Begin to braid the two sections into underhand braids, aka Dutch braids. Tighter braids = more wave. We went loose and slightly pulled out for this look.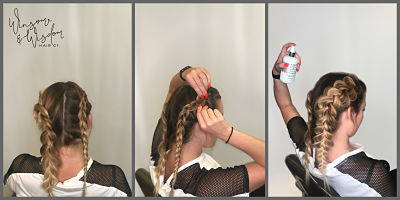 Mist with more Shore Of Yourself once the braids are complete. Now you're ready to sunbathe in the sand, lounge poolside, or go to the grocery store(hey, we don't judge).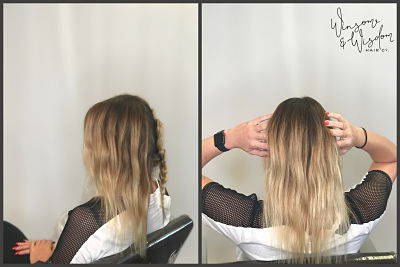 When it's time to hit the boardwalk or your destination of choice, unwind the braids to reveal the perfect summer waves. Spritz with Rise and Shine Brilliant Shine Spray to finish the look!