We've all been there...you spend your mornings sleeping in, hitting the snooze button, and picking out the perfect outfit. Before you know it, it's time to go and your hair is less than picture perfect. When you are left with only 5 minutes to rush out of the door, we've got you covered with these 6 styles.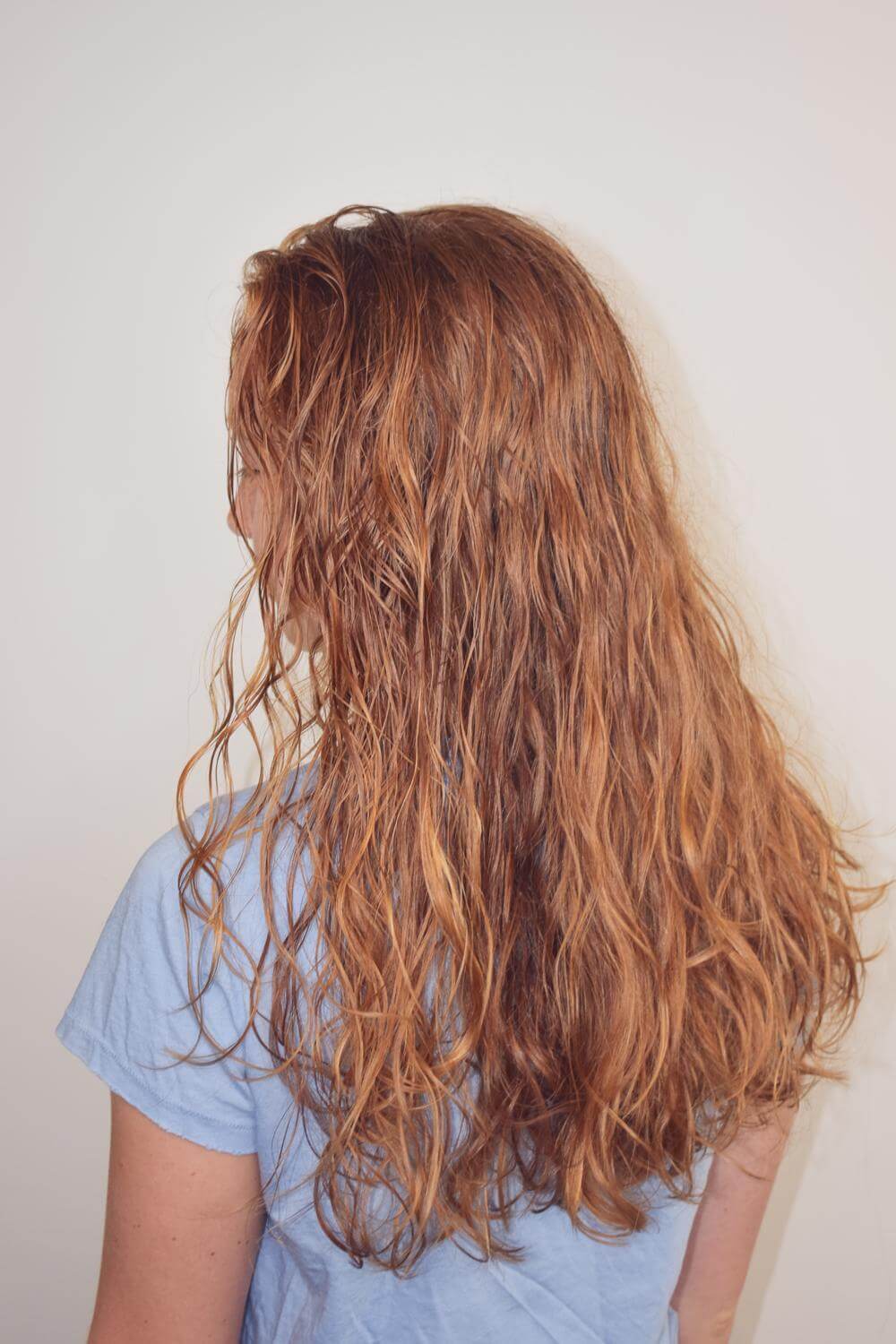 No time for heat styling? No problem! Work what your momma gave ya' by using your own natural texture to your advantage.
Ringlets- For bouncy,well defined curls, apply Define Yourself curl lotion to towel dried hair. Work in sections to assure the lotion is evenly distributed throughout the hair. Let hair dry naturally. If desired, re-apply Define Yourselfwhen hair is dry for more definition.
Wavy -Rocking the beachy look can be perfect for wavy hair. The key is to amplify your natural texture. The right product is crucial to provide structure to soft curls while also controlling frizz.Try using A Muse Mefoaming mousse by applying to towel dried hair. Flip head over and use your hands to scrunch your hair, or use a diffuser attachment to further elevate your natural texture.
Straight - Spray on Shore of Yourselfsea salt spray on dry or slightly damp hair. Then twist hair into a bun or loose braids. Finish the rest of your morning routine and undo buns/braids last. Rake fingers through hair and spray sea salt as needed for added texture. *For maximum results, braid the hair the night before to sleep in overnight*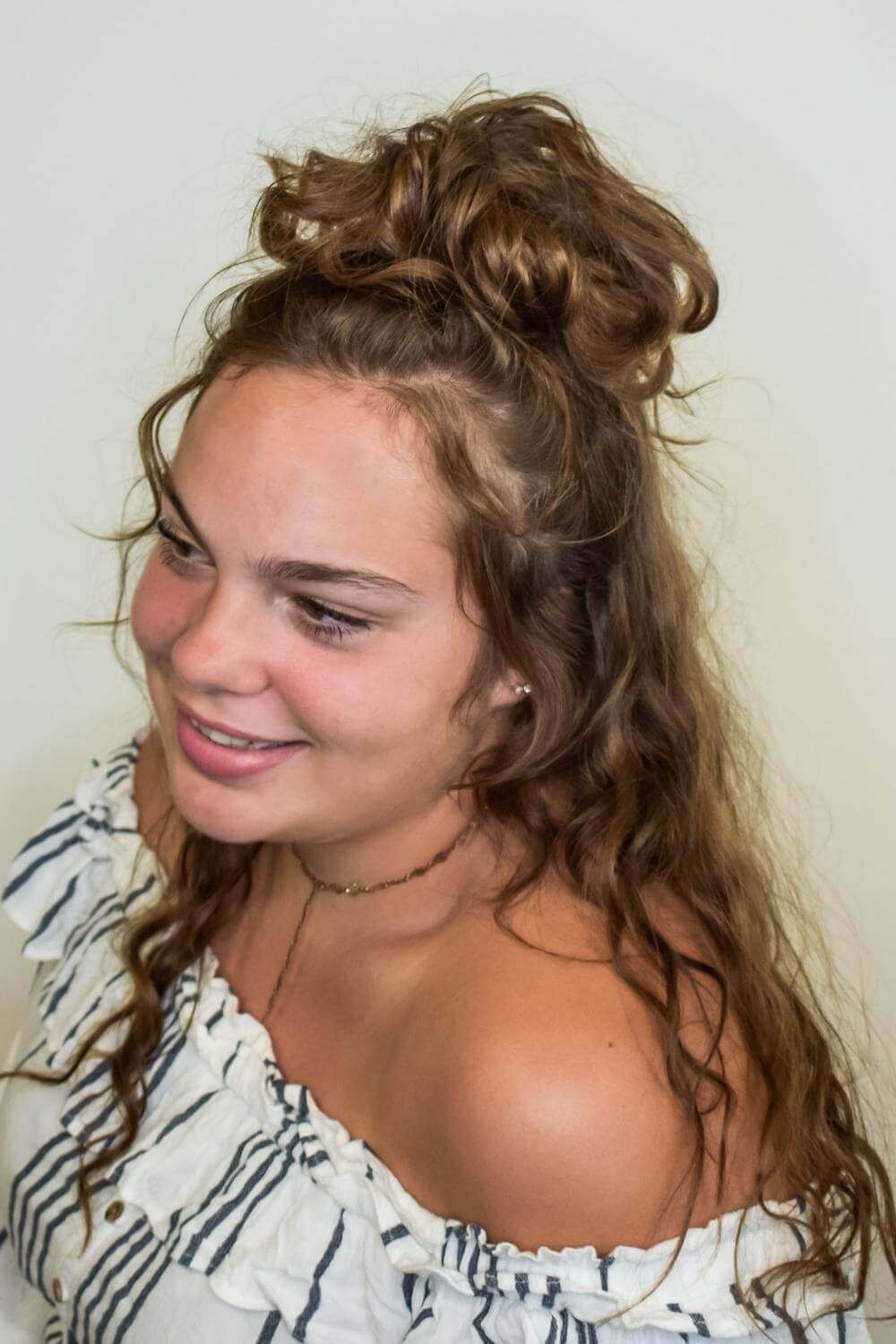 Half up? Half down? Both? We can't decide. Either way, this look is effortlessly cool and easily achieved.

This style is pretty straight forward. Using a comb, part hair from ear to ear in a horseshoe or 'U' pattern. Leaving the hair below the part out, gather hair into a topknot. Don't overthink it! A few face framing strands and bumps make this look low key and intentional. Our go to for a soft matte texture and staying power is Pixie Dust volumizing powder.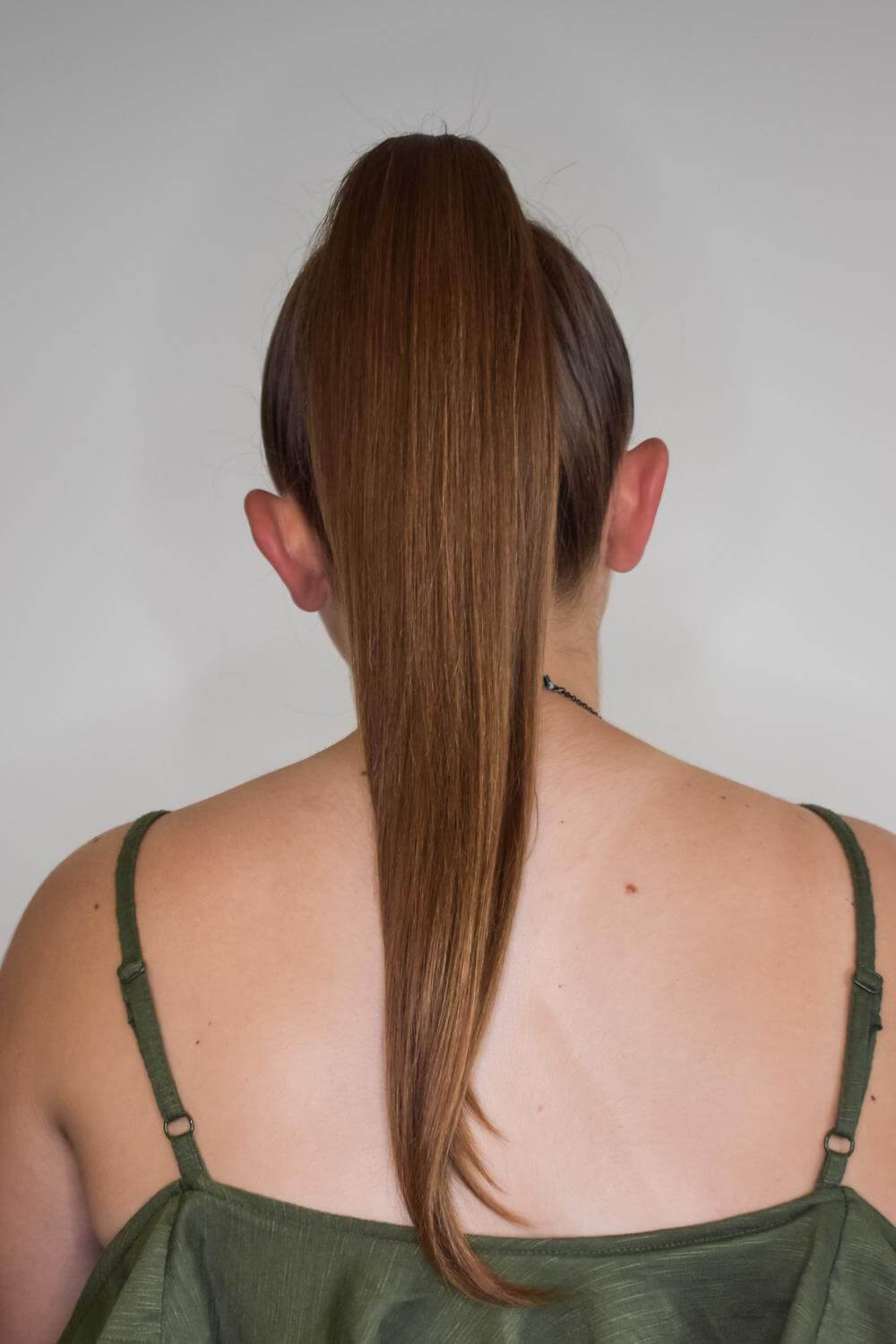 High shine, ultra glossy, glass hair is a huge trend right now. Besides, who doesn't love a good ponytail?
Sprinkle Pixie dust onto dry hair at the root to provide a matte grip that prevents hair from slipping. Pull hair up into a neat and tight ponytail. Control stray hairs and flyaways with Method Madness by applying as small dab with fingertips and smooth with a fine tooth comb. To complete this look spray Rise and Shine shine spray throughout ends and follow with a flat iron for a chic glass shine look.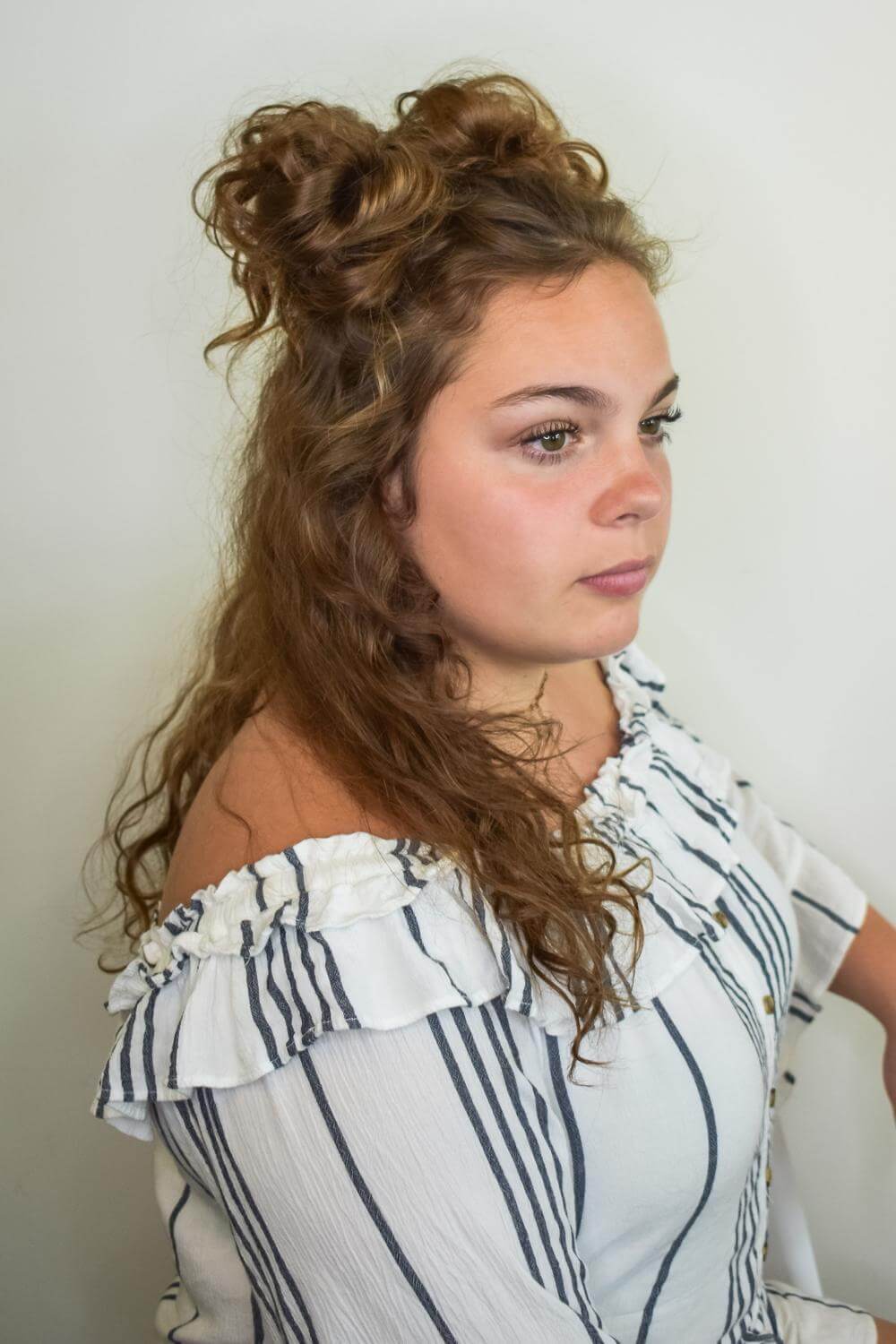 Shown as a variation of the ' half -up, half-down', this style is surprisingly versatile. Sleek or tousled. Halfsies or ALL in. This look is out of this world. So EXTRAterrestrial. No bun intended. Just kidding, very much intended.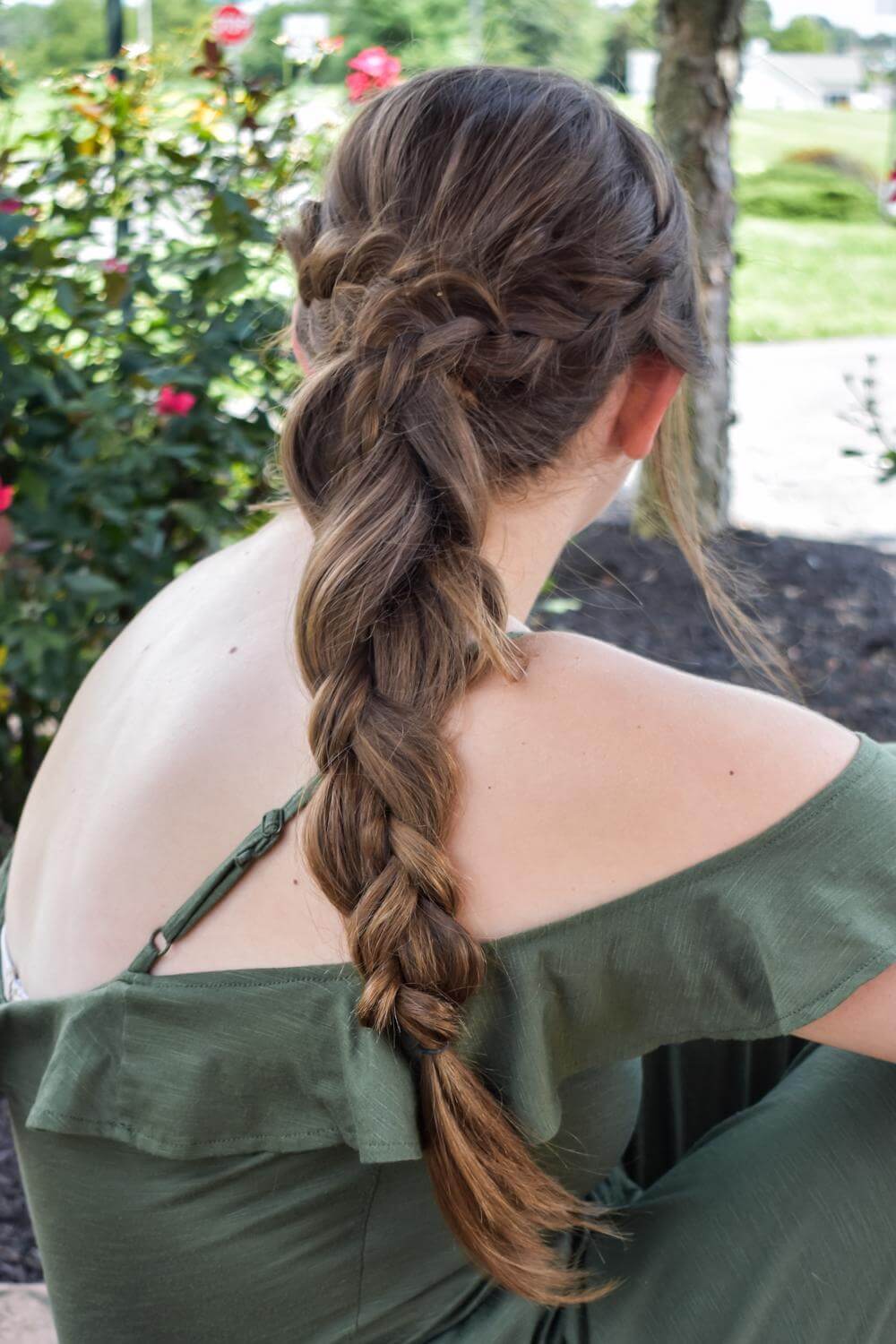 When all else fails, braid. Slept through your alarm? Braid. Ran out of hot water? Braid. Easily pull a look together by simply adding a french braid around the hairline, a braid wrapped into a bun, or just one big messy braid. The options are endless.
To get this look start by braiding a section on each side of the head. Wrap around to the back and pin each section. Braid the remaining hair, pulling apart the braid to give an modern touch.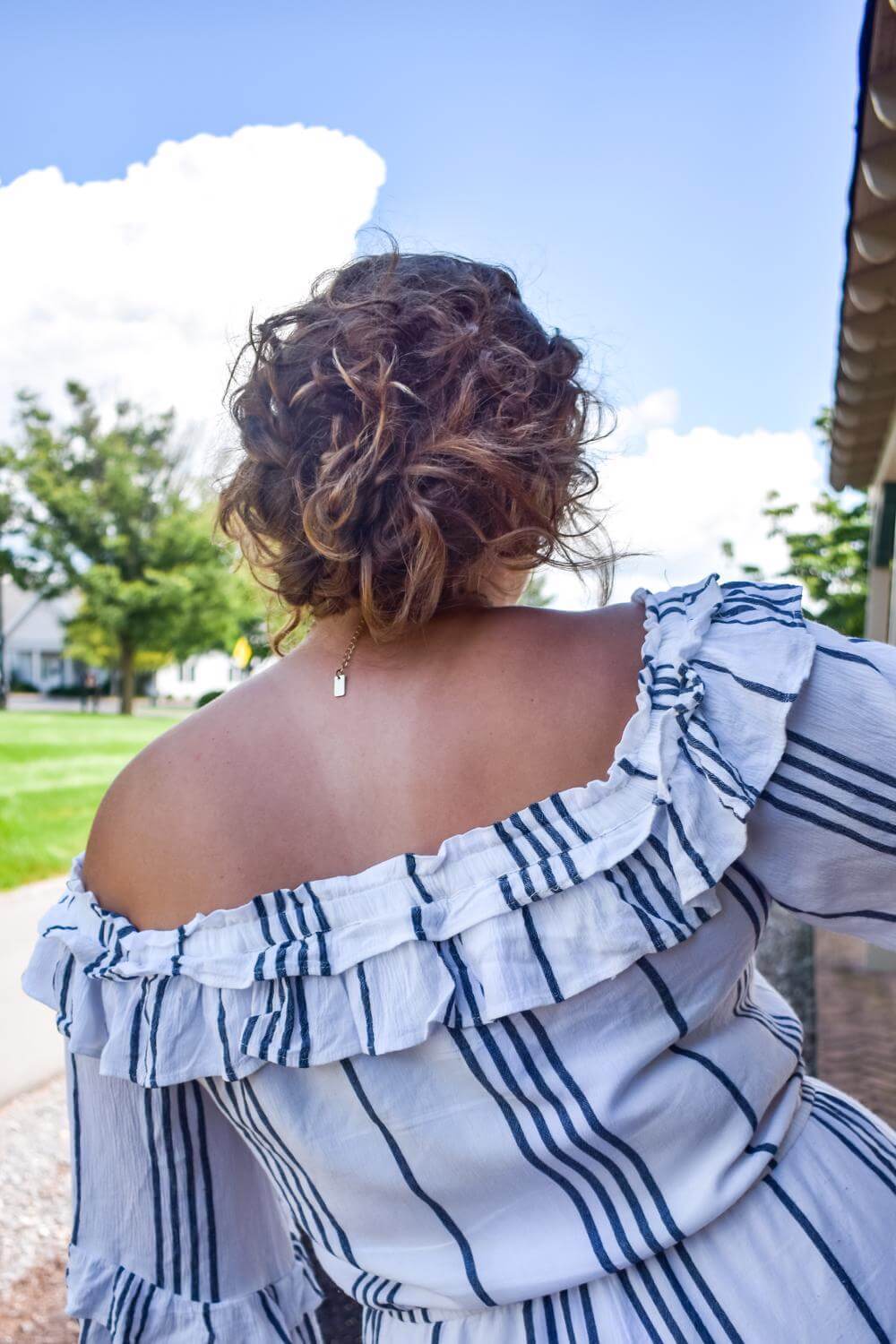 Get out the bobby pins for this one. Start this look by spraying dry hair with Shore of Yourself sea salt spray to give hair more texture and movement. Starting at the back of the head, twist sections of hair and secure with a bobby pin. Keep sectioning, twisting and pinning until you have the desired look. There's really no right or wrong way to do this style. Aim for pretty not perfect.